Book a Consultation in 3 easy steps!
Step 1. Select the Service here
Step 2. Follow on-screen instructions to Pay Online
Step 3. At given time of appointment, avail consultation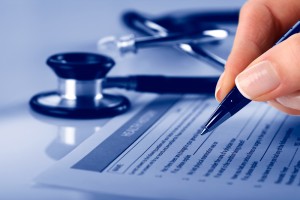 CIMBS is a leading provider of consultations, counseling, therapies and assessments for a variety of psychological, psychiatric and other mental healthcare & well-being services.
At CIMBS, reputed and experienced Psychiatrists, Clinical Psychologists, Counselors and Hypnotherapists offer treatments integrating the latest techniques in psychotherapy and medicine. Specialized services are available for Child and Adolescent mental healthcare, Addiction Treatment, Depression, Bipolar Disorders, Schizophrenia, rTMS, etc.
The Out-Patient Care is available 7 days a week.
Other Psychological Services:
The team of Clinical Psychologists, Psychotherapists, Counselors and Hypnotherapists offer Cognitive Behavior Therapy, RET, Clinical Hypnotherapy, EMDR, NLP, Family, Marital and Interpersonal Therapies, Sexual Problems Psychotherapy, Psychological and Psycho-diagnostic Assessments, Neuropsychological and Cognitive Assessments, Neuropsychological and Cognitive Tests, IQ, EQ and Personality Tests, Dementia Evaluation, Clinical Assessments for Anxiety, OCD, Depression, Psychosis, Stress Management Programs, etc.
CIMBS-Child & Adolescent Mental Health Service Program (C-CAMS):
Our team of Child and Adolescent Psychiatrists and Psychologists, School Counselors and Social Workers offers assessments, tests and interventions for home and school based therapy programs. The C-CAMS Program also provides Individual, Group and Play Therapy, Peer Support Programs, Parental Guidance and Trainings, treatments for Behavioral and Emotional Problems, ADHD, Learning Disorders, CIMBS-Career Counseling (C-3) Program for individualized psychological profiling and developmental inputs.