Trainings/ Internships
The training programs at CIMBS are backed with the support of a highly experienced and qualified team and are reputed for producing quality healthcare professionals. CIMBS has an active training and internship program with on-field exposure for interested candidates.
Candidates are selected from amongst applicants to undertake observerships, short-term internships, long-term trainings and fellowships. The team also undertakes major national and international research projects, community based and other clinical research, and conducts a Certificate Course in Clinical and Community Psychology (CAP-CCP), and a Course in Child and Adolescent Psychology.
To apply for an available training and internship opportunity, fill the Training Application Form and email your resume to mitali.srivastava@cimbs.in with a CC to info@cimbs.in.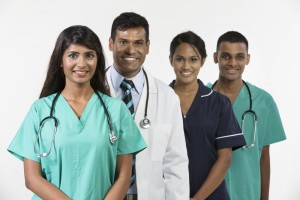 Careers
CIMBS provides a work environment with emphasis on quality in performance and opportunities for professional development. We are always eager to hear from enthusiastic and dedicated professionals who share our vision and wish to work with the team.
If you feel you may be suitable for a role at CIMBS, fill the Recruitment Application Form or the Doctor Recruitment Application Form and email your resume to moonmoon.bhadra@cimbs.in with a CC to info@cimbs.in.