Book a Consultation in 3 easy steps!
Step 1. Select the Service here
Step 2. Follow on-screen instructions to Pay Online
Step 3. At given time of appointment, avail consultation
Addiction Treatment, Brain Stimulation, Sleep Lab, Rehabilitation
We adopt state of the art technologies to introduce advanced services for psychological, psychiatric, and related treatments such as addiction treatment, brain stimulation, sleep lab, etc.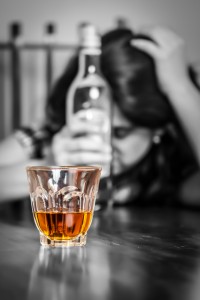 Addiction Treatment: CIMBS offers the CIMBS Addiction Recovery Program (CARE) with advanced treatments for Alcohol and Drug Addiction Treatments which include Detoxification, De-addiction, Rehabilitation & After-care and Relapse Prevention Strategies. The addiction recovery programs are offered as three-tier programs: Residential Care, Out Patient Care and Harm Reduction Care, and the rehabilitation programs are available for Community Based, Short-Stay and Long-Stay services.
Brain Stimulation: CIMBS is a pioneer in administering repetitive Transcranial Magnetic Stimulation (rTMS) treatments, and has made major research contributions in the field, and offers complete brain stimulation services. The facilities at CIMBS include tDCS facilities, Modified ECT for severe disorders, assessment/ guidance for Deep Brain Stimulation (DBS).
Read more about rTMS here.
Sleep Clinic & Sleep Lab: We provide facilities for conducting sleep studies, and treatment for Obstructive Sleep Apnoea (OSA), Insomnias, Parasomnias, Excessive Sleepiness and other Sleep Disorders including Circadian Rhythm Sleep Disorder, Shift Work Sleep Disorder. The treatments offered include those using medicines, devices, sleep hygiene, meditation, hypnotherapy, etc.
Rehabilitation: The Rehabilitation services at CIMBS focus on social reintegration and increasing ability, and are available for programs for day-care as well as for long-stay rehabilitation. The team also conducts Self Help and Family Groups for therapy sessions, and undertakes cognitive and social skills training.